CATEGORIES
Contact us
ADD: NO.138 GuangHuaRoad, ChengDu city, Sichuan Province, China
TEL: +0086-28-827456324
FAX: +0086-28-827456324
E-mail: info@kiita-polyurethane.com
> Polyurethane Casting
mid-size aircraft using aviation polyurethane wheel chocks
Product description: Fits the curvature of the tire to absorb wheel-squat during loading and fueling operations. Features molded-in soft base for increased traction. repaceable polyester rope lanyard connects two chocks t
PRODUCT INTRODUCTION
Fits the curvature of the tire to absorb wheel-squat during loading and fueling operations. Features molded-in soft base for increased traction. repaceable polyester rope lanyard connects two chocks together. Custom rope lengthes available.
For mid-size to large aircraft
Impact-absorbing, lightweight urethane
Weather and abrasion resistant
High load-bearing capacity
Resistant to aircraft fuels, oils, and lubricants
Eliminates Foreign Object Damage (FOD)
Lightweight and easy to use
Will not rot, crack or splinter like wood
Rope-lock system
Optional rope carrying handle
Molded-in high-visibility yellow color
The Benefits of Using Polyurethane Aviation Wheel Chocks.
Wheel chocks are a very important component in Aviation safety. When purchasing aviation wheel chocks, two of the material choices available are wood and polyurethane. While wood wheel chocks were the first aviation chocks designed and they are still in use in many locations, upgrading to polyurethane wheel chocks is a smart choice for a number of reasons.
One of the most important reasons for using polyurethane wheel chocks is safety.
Choosing a polyurethane product that is more structurally sound is far more important than saving a little money upfront on lower priced wood models, because it will eventually cost more in the long run. AtCheckers Industrial Safety Products, we see safety as an investment and not a cost, which is why we have become one of the largest manufacturers of quality wheel chocks in the world.
The major advantages to choosing polyurethane aviation wheel chocks over those made from wood include:
Polyurethane wheel chocks outperform and hold up better than wood wheel chocks.
While their initial cost is higher than wood, polyurethane wheel chocks are a much better value in the long term.
Polyurethane aviation wheel chocks are tested and approved for military use.
Unlike wood, polyurethane wheel chocks are resistant to fuels, oils, and lubricants.
Polyurethane wheel chocks require no maintenance or painting (wood chocks require regular painting).
Wood wheel chocks can crack, splinter, and rot, which can result in foreign object damage to aircraft and injury to personnel.
Wood wheel chocks exposed to wet conditions soak up water, which makes them heavy and hard to handle.
The structural integrity of wood wheel chocks can be compromised as a result of warping, rotting, or cracking. None of these are an issue with polyurethane wheel chocks.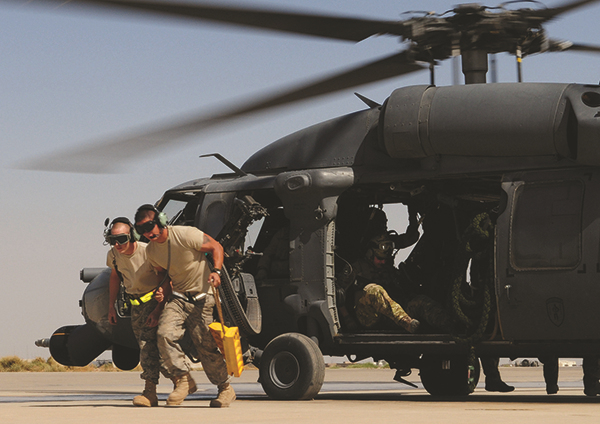 Through this process your components could attain greater performance in:
Dynamic properties
Abrasion resistance
Cut / tear resistance, and flex fatigue
Compressive and Tensile strength
Oil, Hydrolytic and chemical resistance
Weight saving
Product design
Cost saving
Faster prototyping
These improvements can offer you:
Higher product performance
Lower down-times
Improved productivity
Reduced costs
Packaging

1. pallet with carton.

2. Plastic pallet with carton.

3. Wooden wooden pallet with wooden case.

4. According to customer requirements.

Delivery

1. Stock size 3-5 working days.

2. Custom size 8-15 working days.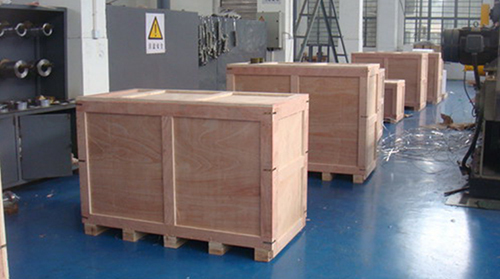 1) Competitive Prices
• Our key strength is its ability to manufacture products based on optimal economies of scale, offering you the most competitive prices in the market.
• With our own one stop service engineering design, tooling and fabrication abilities we manufacture a wide range of high quality products including tooling and pre -production prototyping. Our one stop services allow us to keep costs to a minimum and give us the freedom to customise our products to your needs.
2)Customised Products
We can produce any polyurethane moulding that you may require and if something you are looking for is not on this or our other product and industries pages, please contact us.
What is Polyurethane?
Polyurethanes are a general term that is used for a wide range of polymers but they are specifically high molecular weight polymers which are based on Isocyanate chemistry. All Urethanes are produced with a reaction between 3 components:
A Polyol (PPG, PTMEG and Polyester)
An Isocyanate (TDI, MDI, NDI)
A cross-linker / Chain extender (Diamine, Diol and Triols)
In General the Polyol and Isocyanate parts are preblended liquids called Pre-polymers. This is then hand or machine blended with the cross linker, poured into a mould and cured to produce the end component.
There are many different families of polyurethanes, for example; Castable Elastomers, Rigid and Flexible foam, Adhesives, Sealants & Coatings.
Handles Urethane Products specialise in manufacturing castable Polyurethane products, which are true engineering materials. Castable Polyurethanes are true elastomers, the definition of which is a material that can be extended to at least twice its length and then return to its original form.
Why Polyurethanes?
The major characteristic of these Polyurethanes are their extraordinary physical properties and the variety of strengths that are available between the different families of urethanes. There are two main reasons for using polyurethanes; their physical performance and their cost effectiveness. Below is a chart detailing the advantages of using Urethanes over other materials.
Polyurethanes advantages over other materials
| | | |
| --- | --- | --- |
| Urethane Vs Metal | Urethane Vs Rubber | Urethane Vs Plastic |
| Abrasion Resistance | Abrasion resistance | Impact resistance |
| Impact resistance | Higher Load Bearing | Elastic Memory |
| Flexibility | O-zone resistance | Non-Brittle |
| Easily Mouldable | Greater range of hardness's | Thick section moulding |
| Noise reduction | Clarity and colourability | Resilience |
| Resilience | Cut and Tear resistance | Abrasion resistance |
| Corrosion resistance | More tailor able characteristics | lower cost tooling |
| Non-conductive | Pourable | Low temperature resistance |
| Cheaper Fabrication | Cheaper tooling and prototyping | Cheaper tooling and prototyping |
ChengDu Handles Trade Co., Ltd have supplied industry standard and custom polyurethane components to the automotive industry for over 10 years using Engineering grade cast-able polyurethane materials. In collaboration with our customers, we also develop new and better solutions through part design and our extensive knowledge of polyurethane chemistry, which means we can tailor suit polyurethane mouldings to your specific requirements.