CATEGORIES
Contact us
ADD: NO.138 GuangHuaRoad, ChengDu city, Sichuan Province, China
TEL: +0086-28-827456324
FAX: +0086-28-827456324
E-mail: info@kiita-polyurethane.com
> Veneer Decorative
HD-150002-e polyurethane foam coving mitre block
Product description: Polyurethane Cornices Manufacturers, Polyurethane Cornices Suppliers Directory - Find a Polyurethane Cornices Manufacturer and Supplier. Choose Quality Polyurethane Cornices Manufacturers, Suppliers,
PRODUCT INTRODUCTION
indoor decorative polyurethane Wall

PU-Advantages

1.Lasts longer than MDF or wood mouldings.
2. Designed for interior and exterior use.
3. Pre-primed and ready for paint.
4. Easy to install and will not crack, crumble, or warp.
5. Low cost: The surface painting is finished and installation time is very short, can be planned,sawed, nailed, and glued by yourself. 80% cost save than using wood and concrete.
6. Fire-proof: Reach the standard of no combustion.
7. Water-proof: No moisture absorbing, water permeation, and mildew arising.
8. Anti-erosion: Resist acid and alkali.
9. Light weight: good resiliene and tenacity, light and hard
10. Styles and Colorful: Different Colors and Types are available.
11. OEM service: We can make customized design according to your drawing, samples or specificatio
To fit cornices you will require:
A mitre box

A fine-tooth saw

A paint scraper

A sponge

A tape measure

A chalk line
1. Measure the position of the cornice and mark with a chalk line
Tip: If your ceiling is not perfectly level, measure from the lowest point.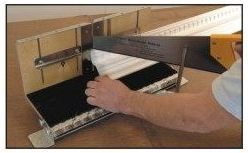 2. Cut mitres using a very fine-toothed saw.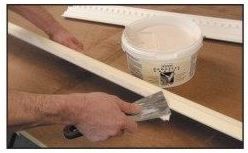 3. Apply our Adefix P5 adhesive to both edges of the cornice using a paint scraper or a glue gun.
Tip: If your wall or ceiling is not perfectly straight, do not hesitate to apply more glue to fill up the gaps. The excess glue can be reused.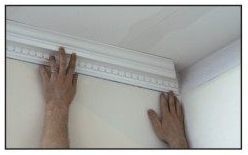 4. Place the cornice on the chalk line and gently press into place. For joints, apply a small quantity of adhesive on either end and push towards each other to form a butt joint.
Tip: When joining profiles, always leave a 2-3mm gap filled with adhesive. This acts as an expansion joint and prevents cracking on joints.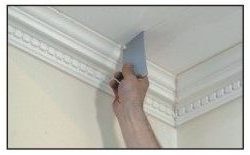 5. Remove the excess adhesive with a paint scraper.
Tip: Place the excess adhesive back in the tub for reuse.
6. Wipe the edges and joint s with a wet sponge for a perfectly smooth finish. Your cornice is now ready to be painted with any acrylic paint. No primer is required.
Application
Every exterior and interior places, such as houses, villas, hotels, night clubs, dancing halls, bars, clothing room.
Why choose us?
1. Quick response within 24 hours if not much faster.
2. Factory direct sale with excellent quality, reasonable price and first-class service.
3. Timely delivery to every corner of the world.
4. Strong supply capacity, high-tech skills and advanced equipment can surely meet
customers' requirement.
5. Launching new designs for each category every year.
6. Professional and friendly staff
7. Exquisite workmanship. All products 100% inspected.
8. Preferential freight by Famous shipping company
9. Excellent after-sales service.
Promises to customers
1. Sales department: we will be your backup for every problems you might encounter;
2. Design department: whatever prospective ideas you get, it will come true here;
3. QC department: Strict inspection, problems solved before you get them.
Packaging

1. pallet with carton.

2. Plastic pallet with carton.

3. Wooden wooden pallet with wooden case.

4. According to customer requirements.

Delivery

1. Stock size 3-5 working days.

2. Custom size 8-15 working days.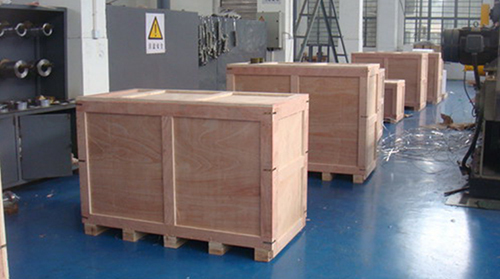 ChengDu Handles Trade Co., Ltd have supplied industry standard and custom polyurethane components to the automotive industry for over 10 years using Engineering grade cast-able polyurethane materials. In collaboration with our customers, we also develop new and better solutions through part design and our extensive knowledge of polyurethane chemistry, which means we can tailor suit polyurethane mouldings to your specific requirements.